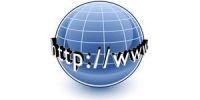 Web Sites
26.12.2018


---
WEB SITE DESIGN


Technical Partners offers web site design through its associates.
See http://www.websoft.lv/index.php?p=6747&lang=1302.
Advantages:
The Client can set up and insert his own information into the web site when-ever he pleases.
Average set up time for the web site: 1 week
Powerful, user friendly CMS (Content Management System)
Hosting on secure servers with 99.9% uptime
Very cost effective compared to custom development
Includes picture galleries, forms, catalog function, password protected pages, unlimited pages, unlimited languages.
Different website designs offered

Other features
Text Editor
Edit and format as simply as in MS Word.
Attach film clips and animations to text.
Add links to files (MS Excel, PDF, MSWord, etc.)
Add links to other websites.
Photos: Organize photos - by creating photo galleries or by inserting photos to enhance text.
Forums: Create public or members-only discussion forums.
Interactive Calendars: Create calendars, add events, news or other information.
Google: Be found on the Internet! Websoft.lv websites are coded to let search engines find them fast. We will assist in organizing text and descriptions so that your website is found at the top of search results! Google Analytics can easily be incorporated into your website. What's Google Analytics? Ask us!
E-commerce: An online catalog or a fully featured internet store with a shopping cart and online payments.
Support that anyone can understand: Help is just a phone call or email away. We will answer questions or help with editing your website content, all with a smile and without computer-speak!
More features than anywhere else:
We have the most features ready to go in our Content Management System. Customize your site anyway you like! And more features are always being added - usually at our clients request!
Unlimited sections and subsections can be created.
Multiple languages can be added at no extra cost.
Online forms, banners, scrolling news, news sections - everything is included and more features are added all the time! If you don't see it - ask for it!
---
Back