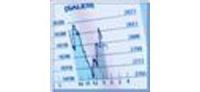 Sales & Marketing Strategy
30.12.2018


---
SALES AND MARKETING STRATEGY


Technical Partners (TP) offers the Management of small and medium sized manufacturing companies assistance in selecting the best strategy to meet company objectives by evaluating target markets, competitors, maturity of the market, seasonality, regulations, the strengths and weaknesses of the company, marketing vehicles and personnel, etc.
This service is aimed at increasing profitability.

Stages
Stage 1 – evaluation: Determine what the current situation is.
Stage 2 – analysis and plan: Analyze the results of the evaluation and develop an action plan.
Stage 3 – execution: Help the Client implement changes.

What do our Clients get out of a Sales and Marketing strategy?
increased profits

an understanding of the market and how the company can compete

a focused plan of action

Methodology
The stage 1 evaluation assignment could include the following activities:
qualified personnel visit the Client's facility for between two days and one week to meet personnel from the Client's side and collect information.

produce a report with suggestions for future steps to be taken and cost estimates for the analysis stage.
The Stage 2 analysis and planning stage will involve an assessment of market conditions and could include the need for market studies in the regions that the company sells its products or services. An internal evaluation of the company will have to be undertaken analyzing business plans, past performance and the production capabilities and efficiencies of the operation. If the company has a Plant Master File (see the section on Project Engineering), this document will be reviewed in context of the sales objectives. If a Plant Master File does not exist, we may recommend its development.
We may look at two approaches to the sales strategy:
what are the market requirements and how the operation can meet the requirements considering cost of production, and quality and volume requirements;

what does the operation produce and where can this production be sold.
The Stage 3 execution stage will depend on the Client. He may want to implement the strategy on his own or may use our specialists to implement the changes for him. In any event, we will be available to help out in any way required during this process.
We recommend a post-implementation audit after about six months after implementation to ensure that the objectives have been achieved or to identify what further actions should be taken.
---
Back