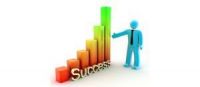 Planning and Budgeting
28.12.2018


---
PLANNING & BUDGETING

Technical Partners (TP) offers the Management of small and medium sized manufacturing companies assistance in setting up a sales planning and budgeting system which will compare historical data to planned forecast to achieved sales. This will be based on the company's sales and marketing strategy and the capability of the operations unit.
The system may be a simple, stand-alone system in the case of smaller operations, or a fully integrated computerized MIS system.
This service is aimed at increasing profitability through the intimate control of sales activities so that fast remedial actions can be taken in the case of deviations.

Stages
Stage 1 – evaluation: Determine what the current situation is.
Stage 2 – analysis and plan: Propose a system that will best serve the interests of the Client.
Stage 3 – execution: Help the Client implement the new system.

What do our Clients get out of a planning and budgeting system?
increased profits
financial controls
the capability to make changes if the plan is over or below expectations.

Methodology
The stage 1 evaluation assignment could include the following activities:
qualified personnel visit the Client's facility for between two days to meet personnel from the Client's side and collect information.
Produce a report with suggestions for the system to be implemented and a cost estimate for the next stage.
The Stage 2 proposal preparation stage will present the recommended system to be implemented or alternatives if required.
The Stage 3 execution stage will depend on the Client. He may want to implement the system on his own or may use our specialists to implement the changes for him. In any event, we will be available to help out in any way required during this process.
We recommend a post-implementation audit after about six months after implementation to ensure that the objectives have been achieved or to identify what further actions should be taken.
---
Back