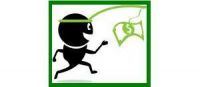 ---
VALUE ENGINEERING SERVICES

Technical Partners (TP) offers small and medium sized manufacturing companies Value Engineering Services
These services are aimed at reducing a company's costs or increasing productivity

Stages
Stage 1 – evaluation: Determine what the current situation is.
Stage 2 – analysis and plan: Analyze the results of the evaluation and develop an action plan.
Stage 3 – execution: Help the Client implement changes.

What do our Clients get out of Value Engineering?
Improved profitability and quality.
Increased output.
Information for:
the owner's / manager's own information and control of his operation,

planning and development purposes,

expanding operations,

closing down unprofitable operations,

providing justification for projects to receive funding from banks and financial institutions

Methodology
The stage 1 evaluation assignment could include the following activities:
qualified personnel visit the Client's facility for between two days and one week to meet personnel from the Client's side and collect information.

produce a report with suggestions for future steps to be taken and cost estimates for the analysis stage.
The Stage 2 analysis and planning stage will involve formulation development experts, packaging specialists, industrial or mechanical engineers, maintenance specialists, machine designers and financial specialists. This will take place in our home office. The appropriate specialist will be in constant contact with the Client during the process to ensure the desired result.
The Stage 3 execution stage will depend on the Client. He may want to implement the changes on his own or may use our specialists to implement the changes for him. In any event, we will be available to help out in any way required during this process.
We recommend a post-implementation audit after about a month after implementation to ensure that the objectives have been achieved or to identify further improvements are possible.

About Value Engineering
Value engineering (VE) is defined as a systematic method to improve the "value" of goods or products and services by using an examination of function. Value, as defined, is the ratio of function to cost. Value can therefore be increased by either improving the function or reducing the cost. It is a primary tenet of value engineering that basic functions be preserved and not be reduced as a consequence of pursuing value improvements.
Value engineering is associated with project management or industrial engineering as a technique in which the value of a system's outputs is optimized by crafting a mix of performance (function) and costs. In most cases this practice identifies and removes unnecessary expenditures, thereby increasing the value for the manufacturer and/or their customers.
VE follows a structured thought process that is based exclusively on "function", i.e. what something "does" not what it is. This is the basis of what value engineering refers to as "function analysis". Value engineering uses rational logic (a unique "how" - "why" questioning technique) and the analysis of function to identify relationships that increase value. It is considered a quantitative method similar to the scientific method, which focuses on hypothesis-conclusion approaches to test relationships, and operations research, which uses model building to identify predictive relationships.
Value engineering is also referred to as "value management" or "value methodology" (VM), and "value analysis" (VA). VE is above all a structured problem solving process based on function analysis—understanding something with such clarity that it can easily be described.
---
Back