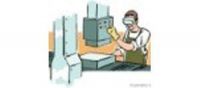 ---
OPERATING METHODOLOGY

Objective
Provide Standard Operating Procedures (SOPís) for production, QC, QA and service personnel.

Application
This section applies to all manufacturing plants and commercial facilities.
It is unlikely to apply to facilities that have been ISO or HACCP certified.
Technical Partners (TP) offers to set up Standard Operating Procedures (SOPís) for production, QC, QA and service personnel (maintenance and facility mechanics, cleaners, change-over personnel, etc.) to suit a specific line or operation in a manufacturing plant. SOPís will also apply to maintenance personnel involved in commercial facilities.
SOPís are aimed at helping the people who are required to do the work understand what they are expected to do.
About SOPís
SOPís are simply instructions Ė step by step Ė describing what has to be done and how. They can affect the quality of the product or the service.
SOPís may be the basis of:
production and packaging processes,
production standards (labor and machine standards),
maintenance management systems,
time estimates,
billing estimates.
SOPs should be regularly updated to assure compliance to the regulatory requirements and working practices.
SOPís should also be part of any training program to ensure that employees are aware of their functions.
Methodology
Assign a ďperson-in-chargeĒ
Identify the processes or functions that must be described.
Select a numbering system for control purposes.
Create an easy-to-use form.
Implement sign-off procedures.
Complete each SOP getting input for line and supervisory personnel. Have everyone involved with an SOP agree that the SOP is realistic.
Implement an auditing system to ensure SOPís are followed.

---
Back