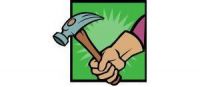 ---
MAINTENANCE MANAGEMENT
Maintenance Management Services (including PM, PdM, RCM, RCFA, etc.)
These services are targeted at manufacturing companies or commercial establishments (malls, schools, business parks, high-rise apartments, etc.) who wish to make their maintenance more efficient by implementing new, or upgrading existing maintenance programs and strategies.

Computerized Maintenance Management Software (CMMS)
Technical Partners is a distributor of MainBoss CMMS. See http://mainboss.com. If MainBoss does not meet your needs, we also have access to several other CMMS applications that will perhaps provide a better fit to match your needs.

Maintenance Tactics
Managing your maintenance is a business on its own. There are many tactics and methodologies that companies can use to protect their assets. In doing so manufacturing companies benefit from increased throughput and commercial establishments provide increased quality of services to their customers/tenants.
There are many tactics that maintenance departments can use to manage their assets. Each tactic has its own merits and should be used where best suited. These tactics include:
RTF - Run To Fail

PM - Preventative Maintenance
PdM – Predictive Maintenance
Discard
Restoration
Redesign

Maintenance Methodologies
In addition to maintenance tactics, there are also various methodologies that companies can use to help decide which tactics are best suited for each asset. These methodologies include:
RCA – Root Cause Analysis
RCFA – Root Cause Fault Analysis
RCM – Reliability Centered Maintenance
SCM – Supply Chain Management
BBP – Best Business Practices
Technical Partners can help you optimize your maintenance operations in all the above areas. We would like the opportunity to meet with you to discuss where you are having problems and where opportunities exist to add value to your organization.

Cost:
A contract price will be determined once we get information about your needs. An initial site audit (2 - 3 days) will be required to obtain this information which will then allow us to put a step-by-step program together for you with associated costs for each step.

---
Back