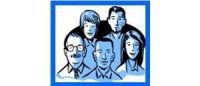 Human Resources Services
21.12.2018


---
Human Resources Services.
These services are targeted at manufacturing companies or commercial enterprises for providing qualified personnel and ensuring their training and development.

Training of Operators, Mechanics and Line Personnel for Manufacturing facilities (OUR SPECIALTY)

Technical Partners specializes in training manufacturing personnel (operators, mechanics, service personnel) to effectively understand the production machines or equipment that they are responsible for and work with.

This unique system not only trains the individual but provides grading levels so that management knows the level of training each person has accomplished and what training still has to be provided.

Special emphasis is give to "train the trainer" programs. This allows in-plant personnel to continue training after factory specialists have completed their programs.

We strongly recommend this approach especially when new production equipment is commissioned.


Recruitment

Technical Partners provides and specializes in recruitment services through its associates in Northern Europe for the following:

Manufacturing facilities:
Technical specialists
Supervisory / Managerial levels
Administrative support

Commercial establishments
Technical specialists
Supervisory / Managerial levels
Administrative support

Construction related personnel:

We also assign such personnel on a contract basis for specific periods.

Casual labor is not a specialty but can be provided on request.


Personnel Personality Assessment

We offer the "Thomas System" through our partner company, Prime Recruitment. For more information see http://www.prime.lv/thomas-a-courses.html.

This system allows both management and the employee to better understand the employee's strengths and weaknesses which allows both to deal with these issues accordingly.

Other assessment systems are also available.


Training and Development

Technical Partners cooperates with and promotes the NLP & Hypnosis Training Programs offered by LINGUS Training & Consulting. Lingus focuses services in three areas:
Success and Performance
Physical and Mental Health
Communication and Image

Please see our "We cooperate with section"


Training for other applications

Technical Partners provides a variety of other training programs through its network of associates.
---
Back