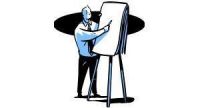 Advisory Services for Management
29.12.2018


---
Advisory Services for Executive Managers of Manufacturing Companies
These services are meant for manufacturing company owners, upper management or managers in senior positions who would like
a second opinion,
an independent opinion,
advise from an expert

These services are offered by Ed Kalvins, the Project Director and Owner of Technical Partners
Stages
Stage 1 – evaluation. Determine what the current situation is and the areas of concern to the executive.
Stage 2 – consultations on an as-needed basis depending on the situation.

What do our Clients get out of Advisory Services?
A private viewpoint for the manager in charge,
A different point of view
Confirmation of the executive's current policies or informed opinions how to improve them,
The benefit of Ed Kalvins' 35 years experience in the consumer goods, food products and pharmaceutical manufacturing industries in positions including supervision, production management, plant management, engineering and maintenance management, and project management.
The benefit of the experience of Technical Partners specialists,
The benefit of 35 years experience with equipment and materials suppliers.
The benefit of an extended network of consultants and industry specialists.

Methodology
The stage 1 – the evaluation stage could include the following activities:
A private meeting between the Executive Manager and Ed Kalvins to determine the scope and nature of the advise that may be required.
Interviews with key personnel to determine the current status.
A site visit.
A report with an assessment of the actual status and suggestions for future steps to be taken and cost estimates for further action.

Timing: two weeks
Cost: depends on the company's size and nature of the business. A contract price will be determined once we get some basic information about the operation.
---
Back